A Great Day Of Eagle Watching On The Thames River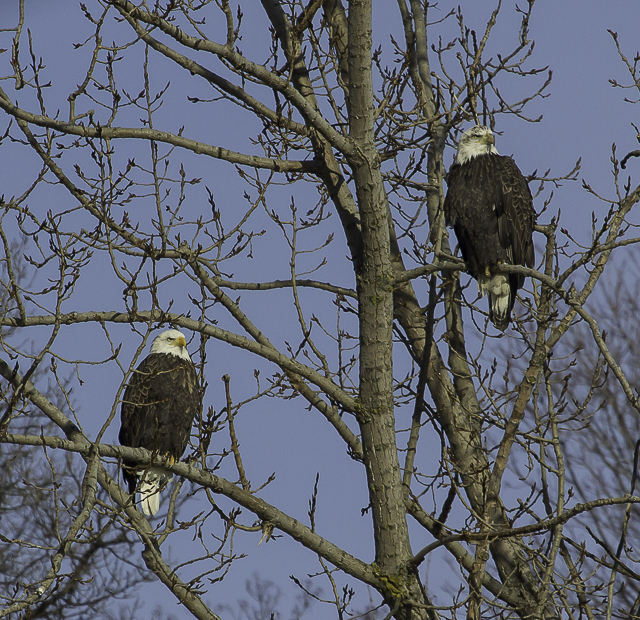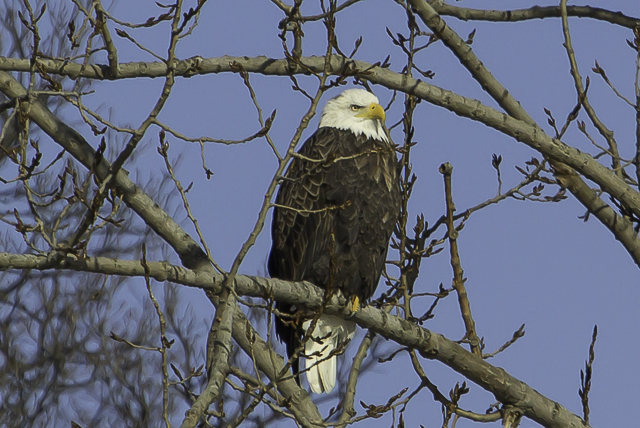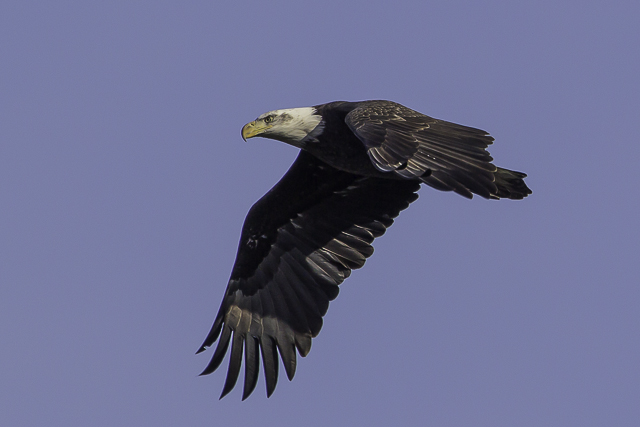 One of my favourite places to go birding is along the Thames River in London, Ontario. I find myself walking the river several times a week with good results for birds. I woke up to clear blue skies and decided to grab my camera and head down to Greenway Park. As I entered the park I could see two Bald Eagles perched in the poplar trees on the far side of the river. Once parked, I walked up river in the direction of the eagles, keeping an eye to the sky in case they flew down river. As I got further up river I could see the two eagles hadn't moved from their perch. I was able to get right across the river from where they were sitting and fortunately found a small opening in the branches where I was able to get some clear shots.
After several minutes and many photos, I decided to carry on with my walk, when the first eagle took off and then so too did the second. They only flew about sixty yards down river where they landed again. This resting spot didn't present the same kind of view as the first as the eagles were a little deeper in the trees off the river bank. It wasn't long before the first eagle took off again down river before gaining altitude and slowly disappearing to the west over Wonderland Rd. I knew it wouldn't be long before the second eagle followed so I moved down river to a clearing on the bank where I could still see the resting eagle. After making sure my camera settings were just right I waited patiently for the eagle to fly. Only a few minutes passed and I watched as the eagle took flight. My location was perfect as the second eagle quickly came towards me and eventually flew right past where I was able to snap off several shots.
Bald Eagles are regulars up and down the Thames River and winter months present excellent opportunities to view these majestic raptors. Next time you are out walking the river pay close attention to the tops of trees as eagles prefer a tall perch. Keep your eyes to the sky as these birds continually fly up and down the river in search of food. By scanning the area where you are walking, you are bound to come across one of these amazing birds.
Good birding,
Paul
If you enjoyed this, please share using the buttons below. Thanks & good birding!