Photographing Birds In Flight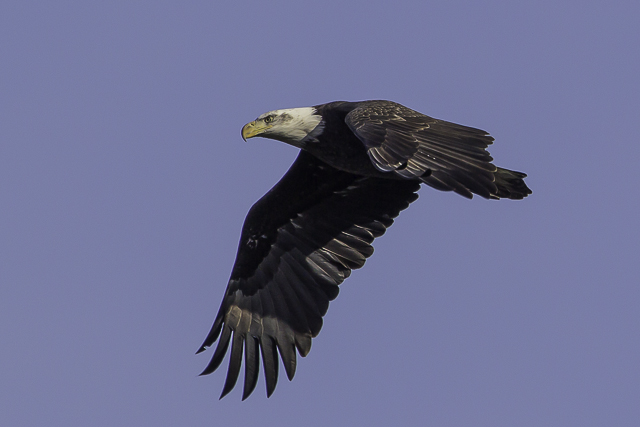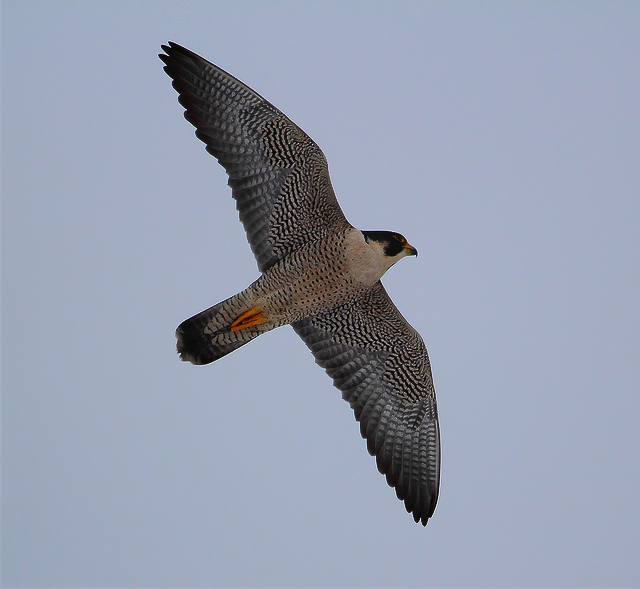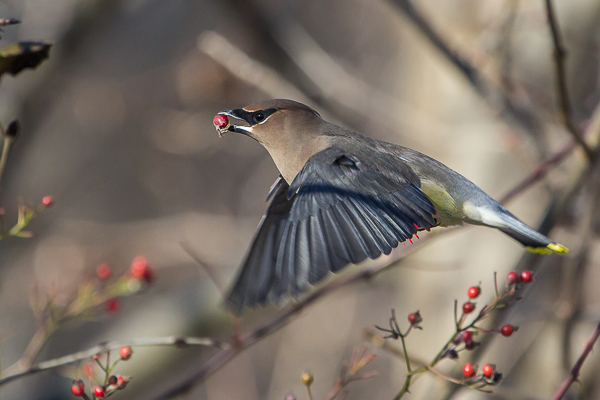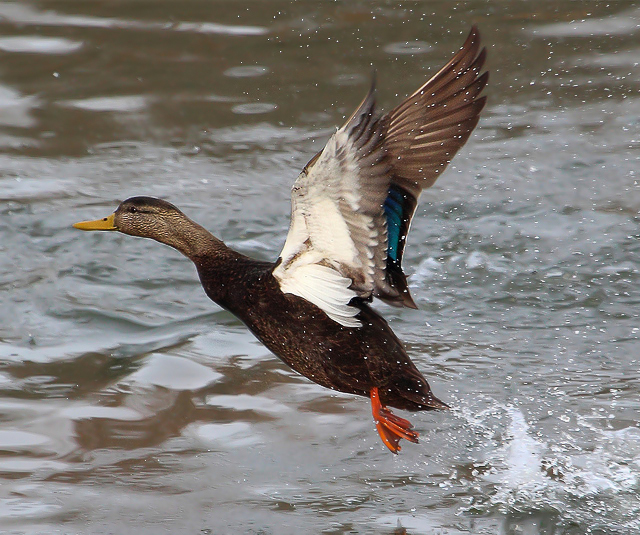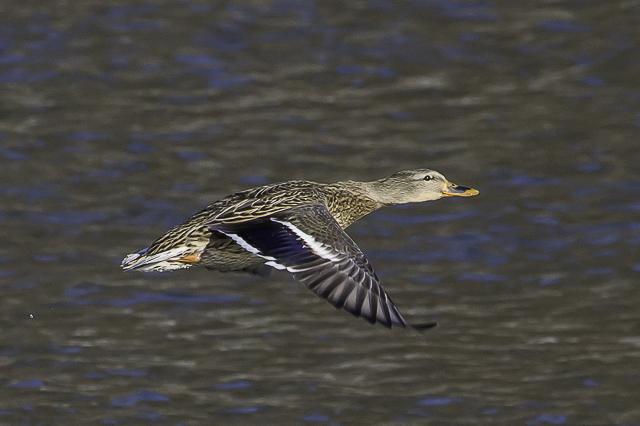 Photographing birds in flight is a fun challenge and can make for some great photos. A flight shot captures the action and in some cases is more interesting than a static shot. When set against a great background the photos really come to life. Songbirds are incredibly difficult to capture in flight because they move quickly and erratically. It is virtually impossible to predict where they will go next, unless it is to a food source. Waterfowl and birds of prey are much easier to capture in flight because they fly much slower and generally in a straight line.
Capturing birds in flight requires a few basic camera adjustments. I always shoot birds in flight in manual mode with a shutter speed of at least 1/1000 in order to freeze the action. Using this high shutter speed requires a decent amount of light, so flight shots are more difficult early and late in the day and when under overcast skies. Slower shutter speeds can be used but you may still get a little blur. A slight blur can be nice as it adds the element of motion to a photo. On a clear sunny day higher shutter speeds can be used, just make sure your aperture and ISO are set accordingly for proper exposure.
Most cameras have incredibly high ISO settings, but the photos become very noisy above a certain level. Get to know what maximum ISO your camera will shoot at and still produce a clear image. Don't just crank up your shutter speed and ISO and expect to get a print quality shot. Practice your birds in flight photography during the best weather conditions to familiarize yourself with the best settings for your camera. You can then adjust your settings depending on the weather in the future. Gulls are excellent birds to practice on because they are easy to find and fly relatively slow. Most times you can get quite close to these birds and they will fly around you in circles hoping to be fed.
I hope these tips help you out if capturing birds in flight is something you are trying to achieve.
Good birding,
Paul
If you enjoyed this, please share using the buttons below. Thanks & good birding!