Nature Photography Workshop
Watch for more dates for my popular Nature Photography Workshop to be added in March or April.
If you would like to be notified of future dates once they become scheduled, please contact me to be added to my list.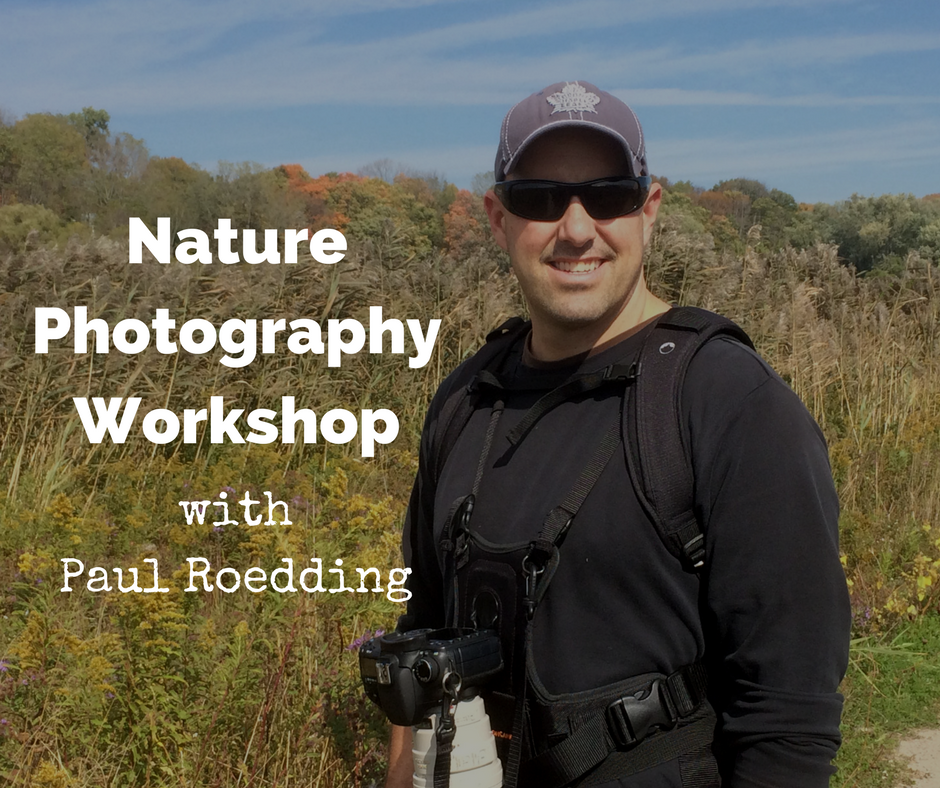 Are you interested in improving your nature and wildlife photography? Whether you're new to photography or are more experienced but not getting the results you want, use a DSLR or point and shoot camera, this workshop will help you improve your overall nature and wildlife photography.
The first half of the workshop will be indoors and we'll focus on optimal camera settings for nature and wildlife photography, as well as other technical elements such as composition, shooting techniques and tips to improve your overall photography.
During the second half of the workshop, we will venture outdoors to apply this knowledge in a natural setting. I will be providing one-on-one assistance as you photograph birds and other wildlife in their natural environment.
What past participants are saying:
"A great workshop. From learning new photography tips and techniques, to practical outdoor shooting. Very informative and fun too! Easy to understand and improve your photographs, from amateur to professional."
~Jeremy Hendrikx

"Great class size, nice and small. Paul explained everything in simple terms. I will definitely do more classes with Paul."
~Nancy Culbert

"Paul was informative, interesting, and very patient with someone (me) who knows very little about my camera. His practical tips for shooting wildlife was great. His work is amazing!"
~T.L. Brooks

"Excellent workshop. Provides sound information and techniques to help you improve your photos. Paul's style is very relaxed and comfortable. He is also very helpful with answering questions and making suggestions after the workshop."
~Doug Weir
This is a rain or shine event, so let's hope for a nice day. However, if Mother Nature does not cooperate and it does happen to rain, we can make a group decision if we venture outdoors or stay inside and focus more on the in-class side of things. Please dress accordingly for the day's forecast.
---
If you enjoyed this, please share using the buttons below. Thanks & good birding!